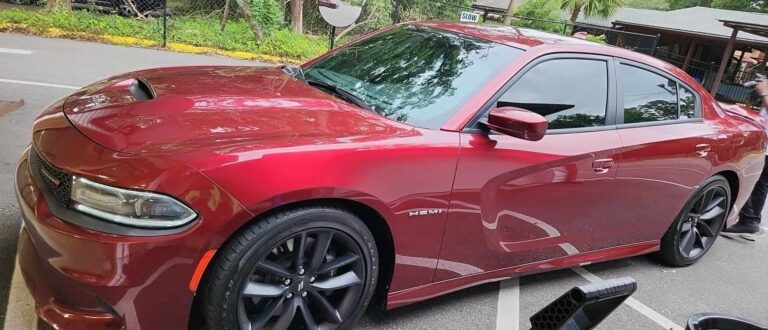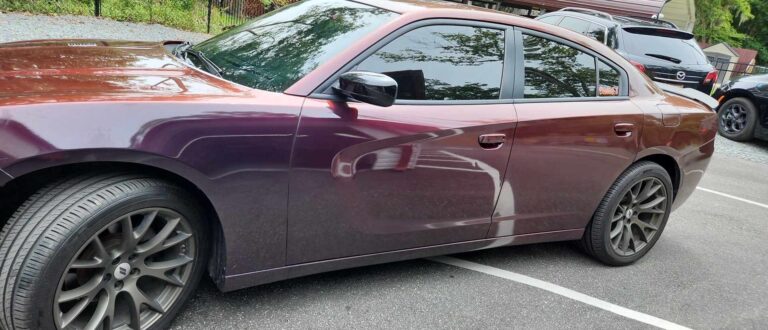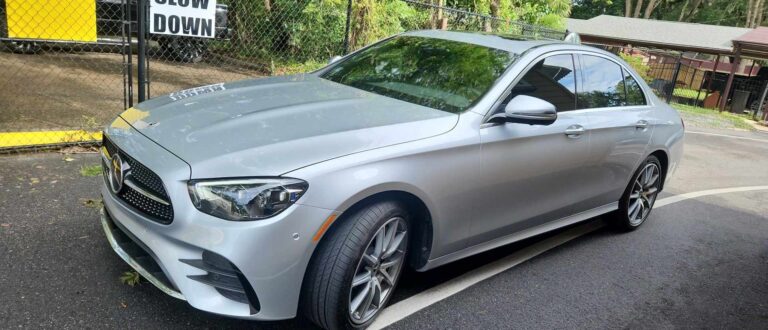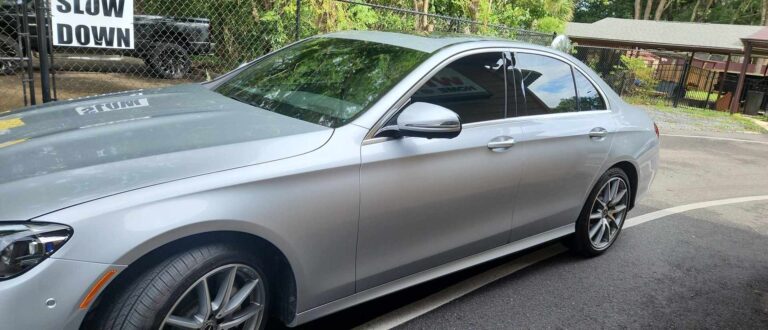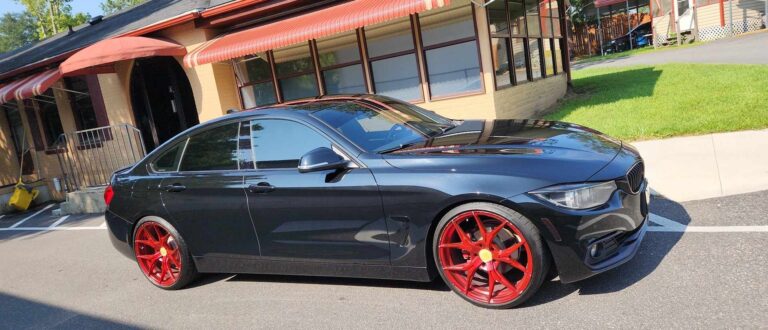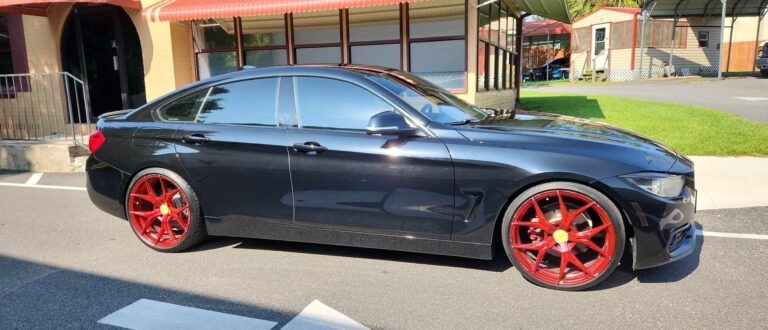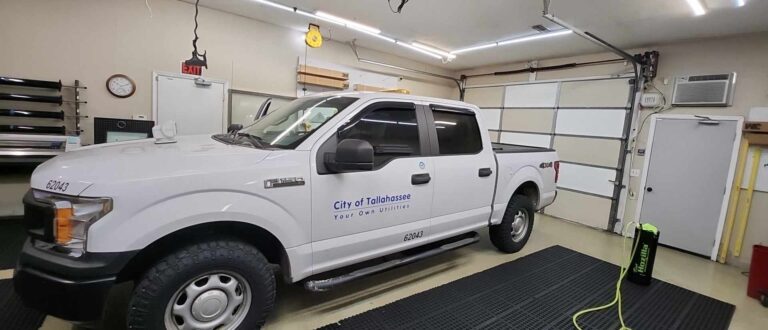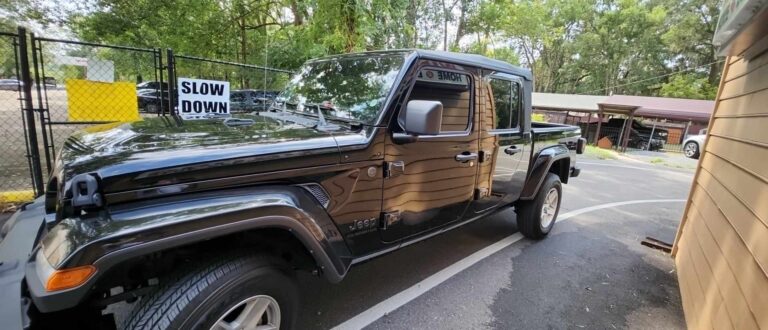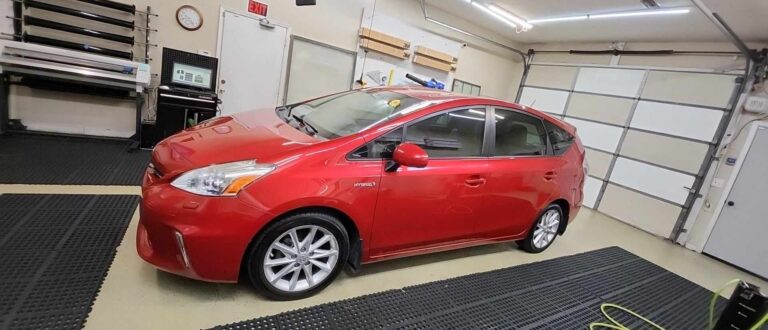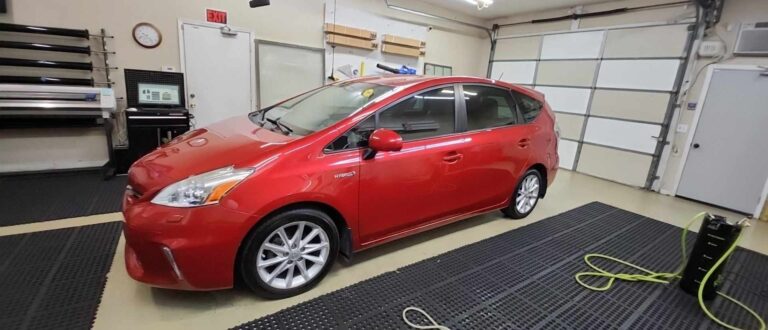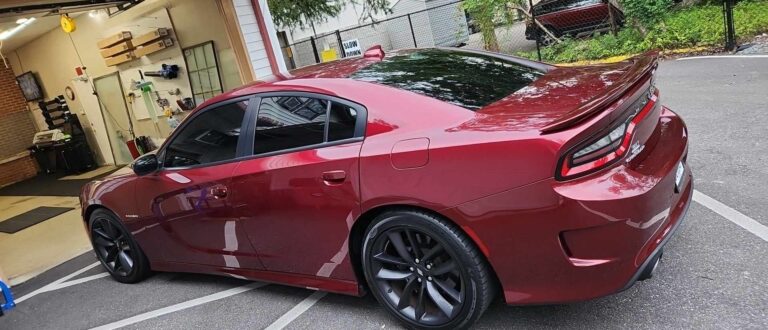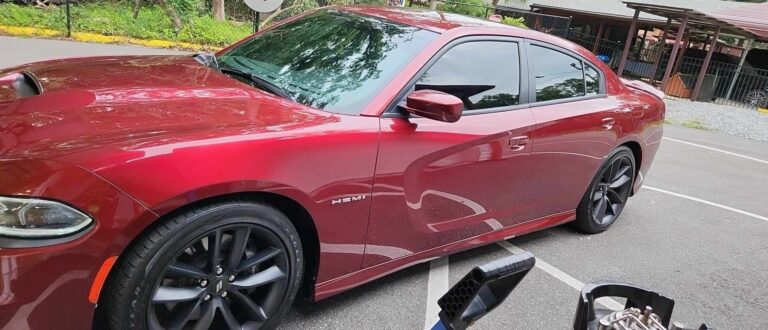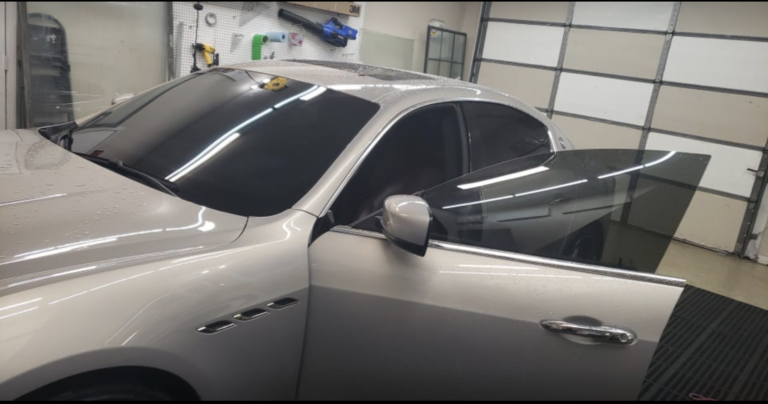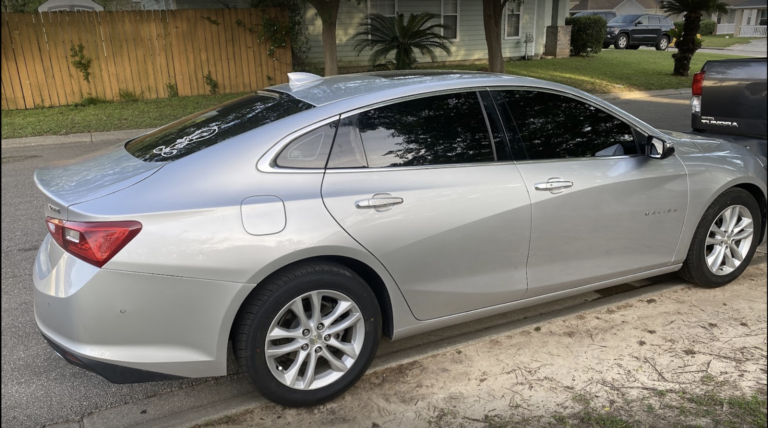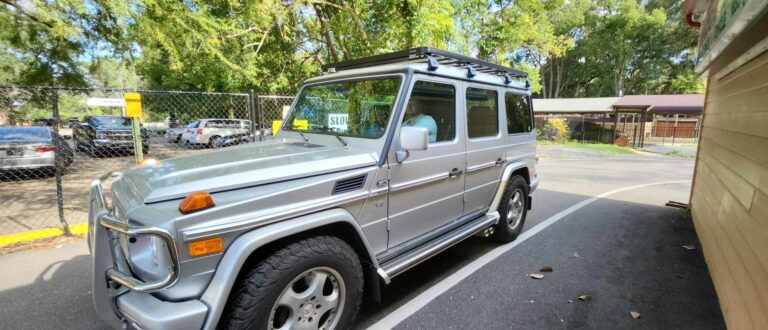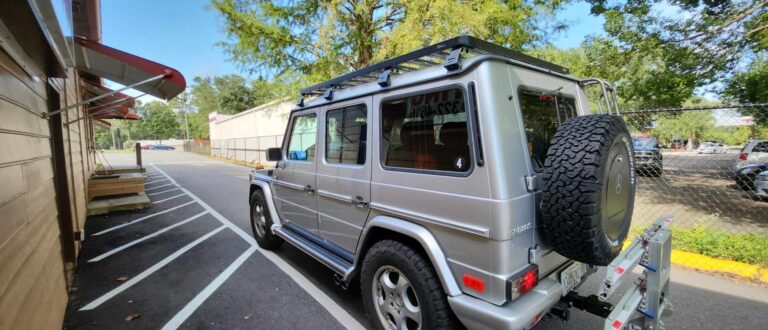 Indulge in comfort and relaxation at Beat The Heat Window Tinting's newly upgraded waiting area, where your comfort is our PRIORITY!

Keeping Vehicle Interiors Cool and UV Protected
Install Heat Reflecting Window Tints on Your Car Today
GET A FREE, NO-OBLIGATION WINDOW TINTING PRICE QUOTE.
Email us now! Get a FREE quote!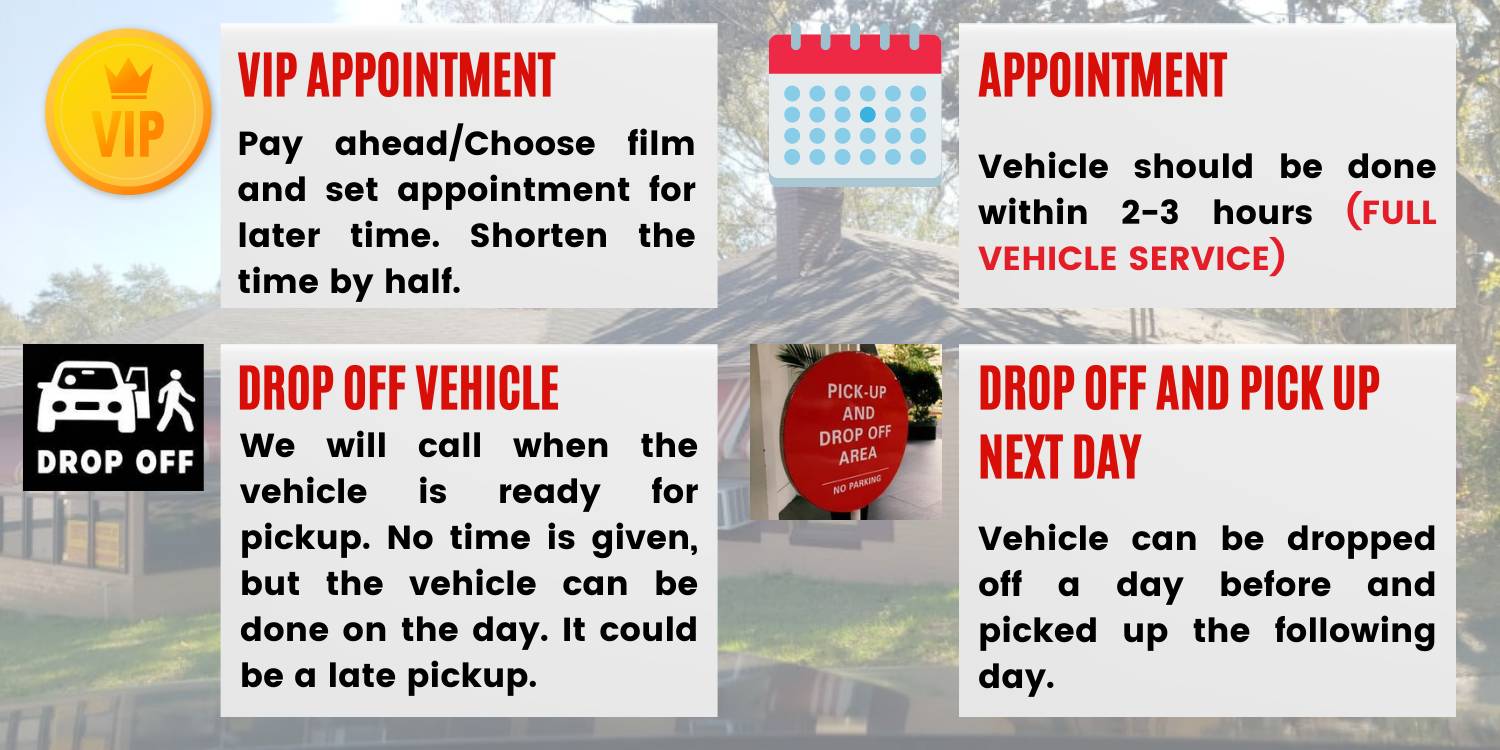 The best window tinting company in Tallahassee, Florida
At Beat The Heat Computerized Window Tinting, we believe in customer satisfaction. Our success is based on our client's experience with us. Our mission statement is simple, "If your car doesn't look good after we tint it, then we don't look good as a tint shop." 
We keep our shop clean and sanitized. Our waiting room is air-conditioned, and we do our best to keep our clients comfortable and their experience enjoyable.  Learn More
Our Services
Exceptional Tinting for Every Car and Budget
With more than 30 years of industry experience, we have gained the knowledge and expertise to tint the windows of any vehicle regardless of its make and model. These skills also allow us to install tints quickly at reasonable rates. We offer high-quality 3M™ films and other film products.  3M™ Crystalline Series – ON SALE,  3M™ Ceramic IR Series – ON SALE,  3M™ Color Stable Series – ON SALE,  3M™ Obsidian Series – ON SALE

, & 3M™ Pro Tint Film with Limited Warranty
Personalized Gift Certificate
We customized GIFT CERTIFICATES for SPECIAL OCCASIONS. NO ADDITIONAL CHARGE. Email us at [email protected] to purchase.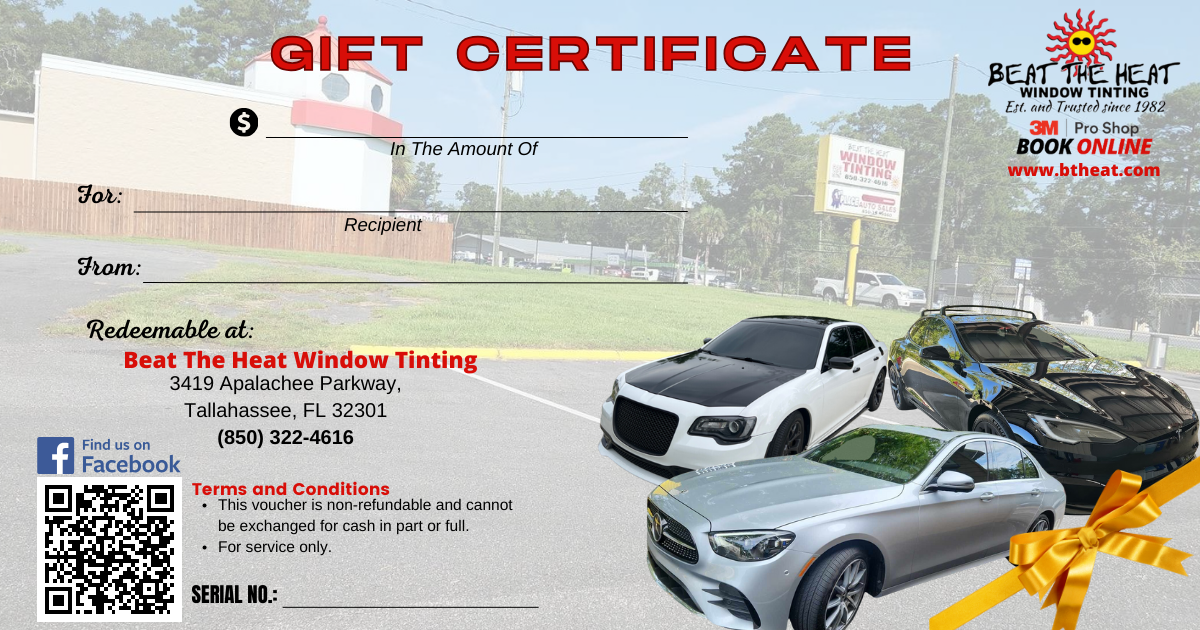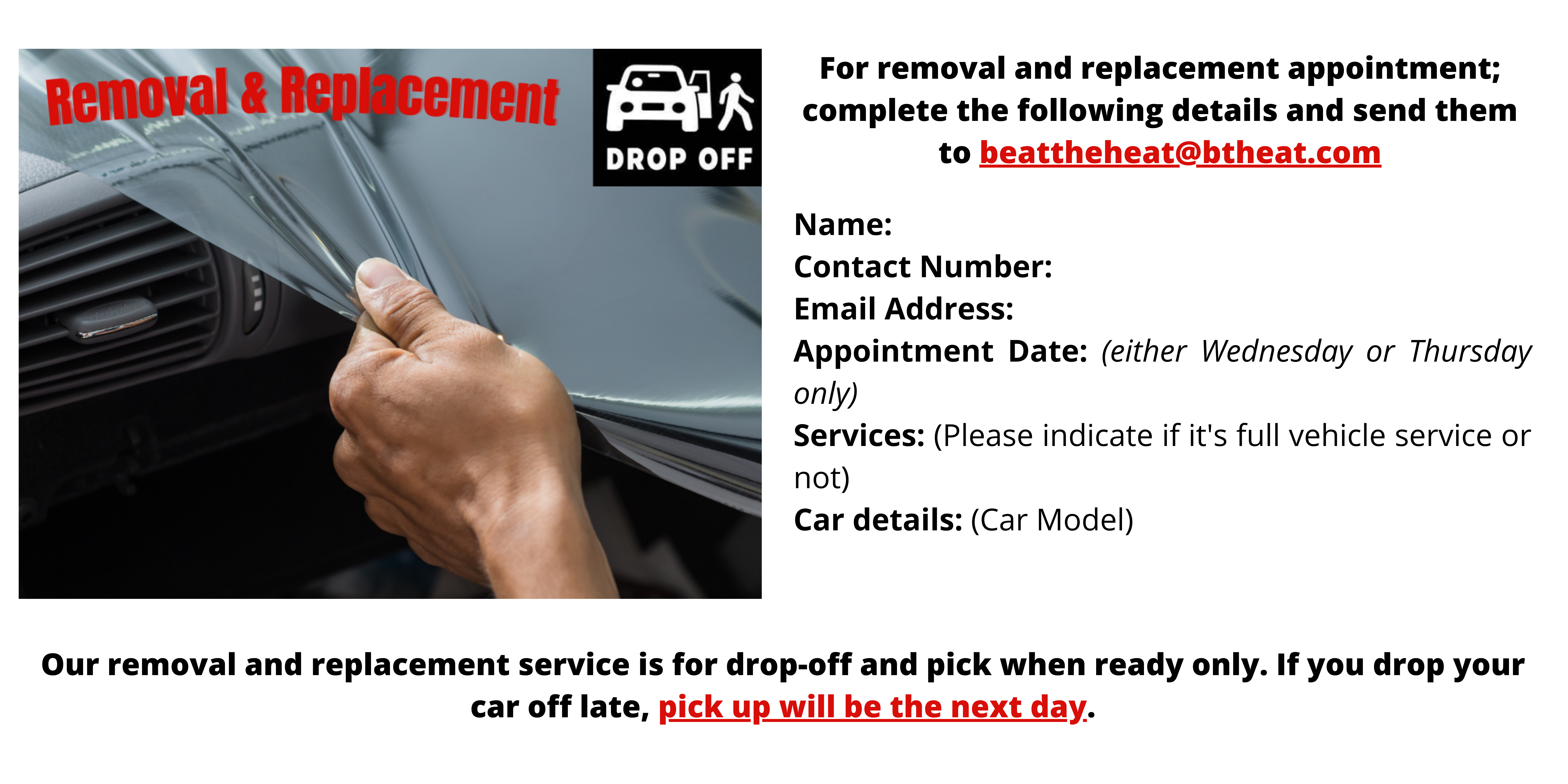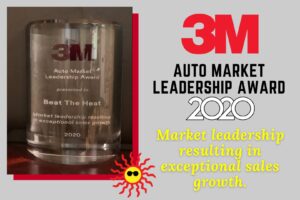 Offers only trusted 3M™ Auto Films and best experience. 3M™ Crystalline preferred with additional installer training required.
3M™ Auto Film available in many tint levels.

Juneteenth 2023
Juneteenth is a holiday that celebrates the emancipation of enslaved people in the United States. This year, Beat The Heat Window Tinting celebrated Juneteenth by bringing the remote station of Blazin' 102.3 at Apalachee Pkwy, Tallahassee featuring DJ Dap.
DJ Dap was in the house, spinning tunes and keeping the crowd energized with his infectious beats.  Beat The Heat Window Tinting also gave away free coupons to lucky customers. These prizes included Free Ceramic film, $150, $50, and $30 worth of coupons. 
Beat The Heat was proud to be a part of this celebration, and looks forward to continuing to support and uplift the community in the years to come.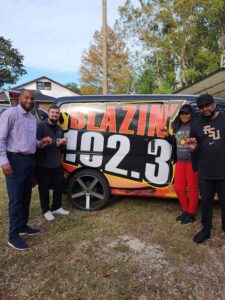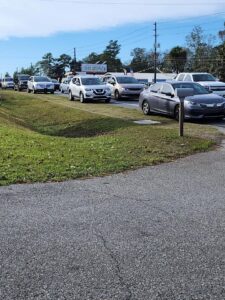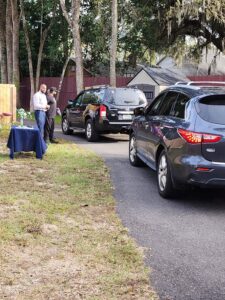 THANKSGIVING 2022
2nd Annual Turkey Give together with Blazin' 102.3, Steve Harvey Morning Show at Beat The Heat Window Tinting. Thanksgiving will not be complete if no turkey on the table. All our valued customers and avid listeners of Blazin' 102.3 will be invited next year. Mark all your calendars!
THANKSGIVING 2021
Beat The Heat Window Tinting joined the Annual Turkey Giveaway of Blazin'102.3, Steve Harvey Morning Show. It was a sunny day, and everybody was excited. Thanksgiving is not complete without a turkey on the table. All our valued customers and avid listeners of Blazin' 102.3 were patiently lining up on our drive-thru giveaways of coupons.
Warranty Work
We strive for perfection in our work, continuously improving every aspect of our company to provide you with the service you deserve. As part of this commitment to quality service, we include warranties for our tinting work. You can contact us whenever you find an issue with our work and we'll redo it for you.
Our Mission
To provide incredible customer service and to be the best window tinting service team.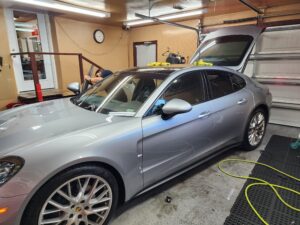 NOTICE: Rear Windshield can be damaged by removing old film. Therefore, Beat The Heat gives a disclaimer of damage during the rear window removal process.