Dedicated to Providing Excellent Tinting Services
At Beat The Heat Computerized Window Tinting we believe in customer satisfaction. Our success is based on our clients experience with us.(See our thousands of Positive Google Reviews https://bit.ly/3pHmHMM )Our mission statement is simple, "If your car doesn't look good after we tint it, then we don't look good as a tint shop." 
We keep our shop clean and sanitized. Our waiting room is air-conditioned, and we do our best to keep our clients comfortable and their experience enjoyable. 
According to Tallahassee Window Tinting Google Reviews, Beat The Heat Window Tinting is rated the #1 tint shop in Tallahassee. We offer best prices and best services. We also provide a price match guarantee. There is no window tinting service in Tallahassee that can match our window tinting installs. However, some will try to lower their price a few dollars to entice our clients. Most of these tint shop use inferior films that may last a year or two and then their films peel, fading or bubble up. Beat The Heat gives a lifetime warranty on all 3M™ high quality films against cracking, peeling, fade or bubbling. Warranty on all our 3M films. Therefore, Beat The Heat Window Tinting will beat or meet any reputable and in some cases shade tree tinters prices, providing they use quality films.
With high quality 3M™ Ceramic and 3M™ Crystalline Film also computer laser cut technology remember, at Beat The Heat Window Tinting, we just can't be beat.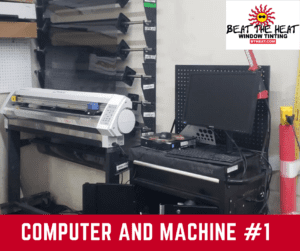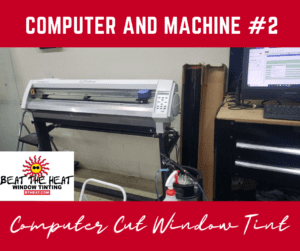 February | 1982
Doc Gets His Start
Doc started in Houston, Texas as a 3M installer. After years of service in the 3M organization, Doc ascended to the top of the class as a professional window tinter.
March | 2007
Tennessee St. Location Opens
Doc Tint relocated his tinting operations from Houston, Texas to Tallahassee, Florida. This marked the start of what is now known as Beat the Heat Window Tinting.
June | 2013
Apalachee Pkwy. Location Opens
The first location was established downtown in the heart of the city and from there made its way into the heart of its customers. To keep up with the demands of a larger consumer base, Beat the Heat Window Tinting opened its parkway location to increase convenience to its patrons in Southwood and Perry Florida.
Instead of searching for a window tinting service near me. Search for an establishment window tinting shop that offers best services and best prices.
High quality 3M™ Films that will not fade, bubble or peel and carries life time warranties. 
With computer cutting technology and over 1000+ positive Google reviews it is easy to understand "Why Beat The Heat" or just ask a family, co-worker, or a friend. Beat the Heat established in 1982 and going strong ever since.
Also, ask about our price match guarantee. We will beat or meet any reputable price tint shop price. (Must be in business over 10 years, not in storage units or at installer personal home. Must also have tax I.D.)
Call now at (850) 322-4616 for FREE estimates and don't forget about your returning customer discount.
Remember at Beat The Heat, We just can't be Beat!
We Will Do Everything We Can To Meet Your Expectations.
Window tinting is not a perfect science, but we learned over 25 years ago to stand behind our services. We depend on our clients for their referrals. Therefore, our goal and guarantee are high-quality products and services at an affordable cost.
• We offer a clean, comfortable, air-conditioned waiting room for you and your family.
• We take the time to give you a thorough understanding of the investment for your home, vehicle, or business.
• We offer lifetime and extended lifetime warranties.
• We strive to have a film that best fits your needs and your budget.
• For us, window tinting is a lifetime application so we work for your referrals.
• We work hard to keep our customers coming back.
Why Window Tint?
Whether you are driving around town or enjoying a quiet day at home, you can be doing major damage to your skin. While most windows block UVB rays they do not block the harmful and possibly deadly UVA rays. UVA rays get deep in your skin and can cause DNA damage, which can speed up the aging process and lead to skin cancer. So with the correct professionally installed window tint, these things can be prevented.
Benefits of Vehicle Tint:
In most vehicles, only a laminated windshield comes with both UVB and UVA protection, while leaving the side and back windows exposed to up to 60% of UVA rays.
Thankfully, UVA filtering film is now available. These films come in varying strengths and shades, and when correctly installed by a tinting professional, they can block up to 99% UVB and UVA rays without reduced visibility.
Benefits of Home/Business Tint:
Just like vehicle window tint, this tint offers clear health benefits as well as other advantages:
• In the summer months, it cuts down the heat that comes through the windows which can reduce your cooling bill.
• In the winter months, it keeps the heat from escaping the house reducing the heating bill.
• It helps preserve the furniture from sun bleaching and damage.
• There is also a safety film that can hold the glass together in the event of damage. These films are several millimeters thicker than your standard films, which help in the reduction of break-ins and property damage, as well as personal injury in the event of broken glass.